Beesd, August 29, 2023 — An exciting milestone was achieved this past Saturday, August 26th, as Healthy Lab celebrated its grand opening in Beesd. This innovative company specializes in the analysis and consultation within the realm of fitness and nutrition genes, aiming to unlock the potential of genetic insights for healthier lives. Goffin Molecular Technologies played a pivotal role in making this venture a reality, overseeing the entire lab setup, consultation, and implementation.
Healthy Lab promises to revolutionize the way we approach fitness and nutrition, leveraging cutting-edge genetic analysis techniques to provide personalized recommendations tailored to individual genetic profiles. By deciphering the genetic makeup related to fitness and nutrition, the lab aspires to empower individuals to make informed decisions about their health and wellness journeys.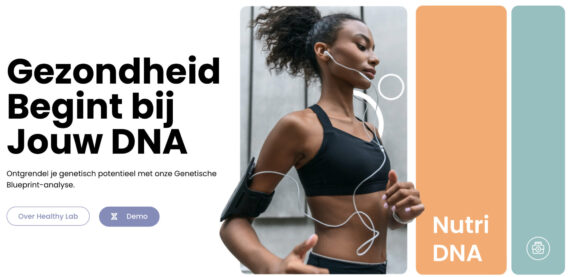 Goffin Molecular Technologies, a recognized leader in laboratory solutions, was entrusted with the task of designing and equipping the state-of-the-art facility. From conceptualization to execution, Goffin ensured that the lab is equipped with the latest technologies to facilitate accurate genetic analysis. Furthermore, the Goffin team will be closely involved in the comprehensive validation process to ensure the utmost accuracy of the results.
As part of the commitment to quality and efficient operations, Goffin's sister company, Miezo, will take on the responsibility of developing and refining the Quality Management System (QMS) for the lab. This step is crucial in maintaining rigorous standards and ensuring that the lab's operations are in line with industry regulations and best practices.
Additionally, to support the day-to-day operations, Piplab has been chosen as the exclusive supplier of all consumables required for laboratory activities. This strategic partnership ensures a seamless supply chain, allowing Healthy Lab to focus on its core mission of genetic analysis and consultation.
Healthy Lab's inauguration marks a significant step forward in harnessing genetic insights to optimize fitness and nutrition approaches. As the lab embarks on its journey, it is poised to reshape the way individuals engage with their health, setting a new standard for precision wellness.
As Healthy Lab takes its first step towards shaping personalized health journeys, it does so with the robust backing of Goffin's genomics prowess. With a track record of excellence Goffin delivers not just equipment and consumables, but a complete ecosystem encompassing quality assurance, training, and beyond. This synergy ensures that Healthy Lab isn't just a destination—it's a revolution led by expertise.